Help
3D Real-time
Choose a learning resource
Welcome to our 3D Real-time help start page.
Please choose a learning resource from the options below.
Point-and-click
Want to know about a particular button or feature? Use our interactive guide.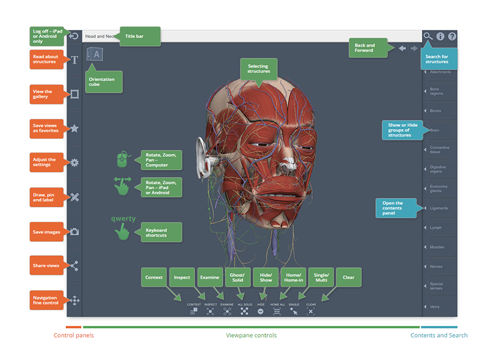 Step-by-step
Learn about 3D Real-time with our guided learning videos.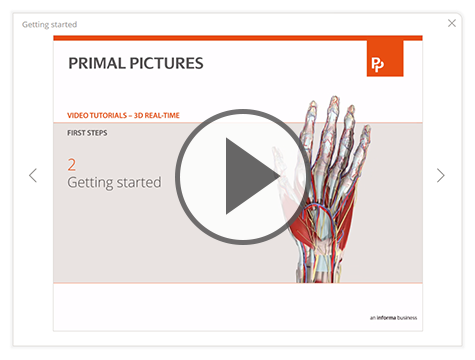 Tablet access guides
Find out how to access the 3D Real-time apps on tablet devices.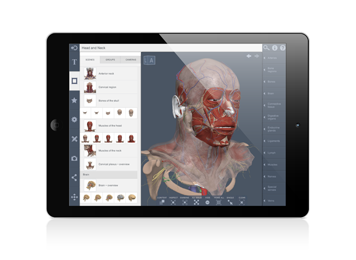 Contributors:
Professor Song Bencai
Associate Professor, Department of Anatomy, Tongji Medical College, Huazhong University of Science and Technology, Hubei Provence, People's Republic of China
Dr Wang Ya-Yun PhD
Associate Professor and Vice-Director, Department of Anatomy, Fourth Military Medical University Xi'an, People's Republic of China
Univ.-Prof. Dr. med. Erik Schulte
Professor of Anatomy & Director of the Institut für Funktionelle und Klinische Anatomie Universitätsmedizin Mainz der, Johannes Gutenberg Universität, Mainz, Germany
Products covered by these tutorials
3D Real-time
Spine
Shoulder and Arm
Forearm and Hand
Thorax
Abdomen
Male Pelvis
Female Pelvis
Hip and Thigh
Knee
Leg, Ankle and Foot
Whole Body
Loading point-and-click help...
Welcome to our 3D Real-time video tutorials. These narrated videos will help you to use our products effectively, with key tips allowing you to reach your goals faster. Click on the headers below to show the tutorial videos for that topic.



First steps
Interface orientation
0:48
Working with the 3D model
Customizing a 3D view by adding/removing structures
3:07
Customizing the position of the 3D model
3:20
Isolating structures with Inspect
0:29
Understanding spatial relationships using Examine
0:35
Getting the best view with Context
0:37
Creating X-ray images using Ghost
0:52
Dissecting and pre-surgery planning
1:02
Customizing the focus of the 3D model using Home/Home in
0:36
Changing how the model responds from the Contents and Search
0:55
Selecting single or multiple structures
1:36
Starting a new 3D view using Clear
0.23
Labeling and text
Selecting structures
1:12
Title bar and cookie crumb trail
0:42
Adding labels to the 3D model
0:58
Removing structure names
0:56
The Text panel and text links
1:10
Bookmarks and favorites
Save views to your favorites
0:35
Customizing settings
Changing the highlight and background colors
1:23
Using highlight color to show anatomical groups
0:56
Changing the quality of the 3D model
0:59
Changing the size of the text
0:32
Increasing anatomical understanding using Cadaver Colors
0:25
Creating an outlines only coloring book image
1:04
Using 3D stereo-anaglyph mode
0:26
Saving and sharing content
Saving images for offline use
2:14
Sharing content with other users
1:22
Drawing and editing tools
Adding Pins to the 3D model
1:05
Creating a spotter test
1:49
Edit and Drawing tools
1:18
Locking Pins, Labels and Drawings
0:25
Search and history
Using Search to find content
0:35
Back and Forward function
0:34
Require further help?
Try our 'Point-and-click' help – click here to return to Start page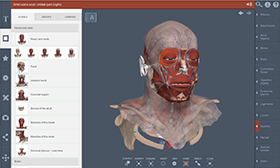 Access guides for 3D Real-time on tablet devices
Back
To find out how to access the 3D Real-time apps on tablet devices,
please click on the guide relevant to your access type below.